Our On Your Bike draw winners were announced in assembly yesterday. AW Cycles pulled out all the stops for our On Your Bike draw winners again this year.
Mrs Fox's father, Dave Tyldesley, won the first prize of a free bike and second prize of a £100 voucher was won by 8 year old Evie G, who can't wait to join her friends and family on the ride this Sunday April 2nd.
Thank you to Miley and Issac for pulling the tickets out of the hat!
There's still time to REGISTER IN ADVANCE
Entry fees are £5 per person, if you register online in advance, https://www.onyourbikesonningcommon.co.uk. Registration closes at 9pm this Friday.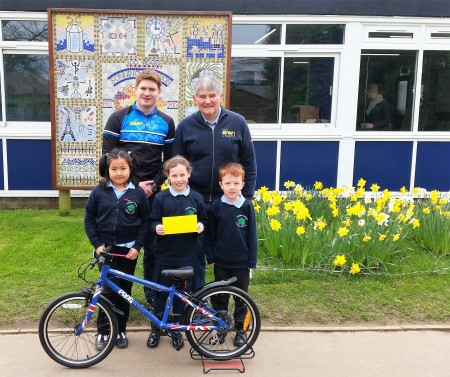 General